SUPPORTERS - AZWP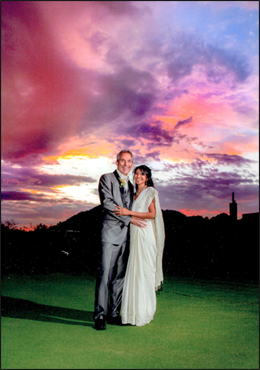 THANK YOU to Dr Sheela Kalangi and Jeff Gibbs for requesting donations to the Arizona Women's Partnership in lieu of wedding gifts.
CONGRATULATIONS and ALL the BEST to you both!


Photo Credit: David Orr

Photo of AZ Governor Janet Napolitano with Paula Cullison, President of AZWP, Inc.
The Arizona Women's Partnership, Inc. expresses gratitude for the generous support received from 2002 — 2023. Most are multiple year donors. AZWP is pleased that proclamations have been issued by AZ Governors: Katie Hobbs, Janet Napolitano, Jan Brewer; Phoenix Mayors: Kate Gallego and Phil Gordon; Scottsdale Mayors: Mary Manross and Jim Lane.
Special Recognition
Violet M. Johnson
Family Foundation ($340,000)
Ralph and Roxanne Martin ($13,000)
The Sole Sisters
2012 P.F. Chang Rock 'n' Roll Marathon ($5,000)
Les Dames d' Escoffier International - Phoenix Chapter ($1,000)
a2ndAct ($1,000)
AZ Commission on the Arts
National Endowment for the Arts
The Gap Foundation
Herberger Theater Art Gallery

Event Sponsors
Arizona Culinary Institute
Bashas' and AJ's Fine Foods & Wine
Rio Sabor Brazilian Restaurant
Ritz Carlton Hotel-Phoenix
The Scottsdale Plaza Resort
Major Sponsors / Supporters
ABRAZO Health Care
Arizona Public Service (APS)
The Bra Recyclers: Barbara Birks, Elaine &Johnny Mitchell
Beck Spradling and John White
BusinessPolish
CareCorner Health Services
Caremark
Claire K. Sargent
Debbie and Gary Davis - Sleekskin Aesthetics
Executive Door Company
Ferguson Enterprises
FORD Motor Company
Gila River Casinos
Grand Canyon University
Greg and Christina Cullison
I-Emerge, Inc.
IMPACT
Jerry Crittenden and Teresa Sinatra
Joanna Meyer
Jon & Lori Walk
Joyce Winston
Judith Dworkin, Esq.
Madelyn Doerr - in memory of her mother: Katherine Lundin
Margaret Kirch
Mary Contreras State Farm Insurance
Melanie Lee & Louis Michalski
Meridian Bank
Pam & Hector Gill
Plate It Up!
Paula and Tim Cullison
Ralph and Roxanne Martin
Sheela Kalangi, DO and Jeff Gibbs
Six Degrees
Stan & Marlena Kahn
Suburban Mortgage, Inc.
Susan King
SYSCO Food Services AZ
Tasha Sharp - Sharp Incentives
Women of Scottsdale 2009 Philanthropy Partner
AZWP Good Fortune 500 Supporters
Albert Celoza - United Nations Association
Alexis Smith-Schallenberger Grant Consultant
Andrea Markowitz
Angelina Nye
Anne Groth
Arlene C. Glonek
Barbara Birks
Barbara Collery - Culinary Creations
Barbara Eleanor Harvey
Barbara Polston - Mission Match Consutling, LLC
Becky Spradling
Beth Nielsen
Bert & Joann Bullock
Bonnie Wright - BonnieJeanne Consulting
Brandie Anderson
Business and Professional Women - Scottsdale
Byron & Susan Davidson
Carol Bory
Carol McElroy
Catherine Scrivano - CASCO Financial Group, Inc.
Cathy Dresbach - Actress
Charles Mannino
Cheryl Vyfhuis
Chris LaMont
Christine Del Deo and Vito Del Deo
Cindy Holmes - Realty Executives
Civia Tamarkin
Claire Ring
Claire K. Sargent and Henry Sargent
Clara Dyer
Connie Lee
Cynthia V. Arnold
D Gabbard
Dan Zitlow
David Cooper
David Laurino
Dawn Melvin & Eric Sexton
Dawn Ripa - Physical Therapy Provider Network AZ
DeeDee and Rick Friedlander
Dee Treece
Diana Harwick
Diana Witt
Diane Popp
Dianne L. Post
Donna H. Catalfio, Esq
Donna Wheat
Donna Whittaker - Keller Williams Realty
Dr Tare Gurira - Infinite Wellness Chiropractic
Eileen Waldron
Elaine Birks-Mitchell & Johnny Mitchell - Send Out Cards
Eleanore Brockhurst
Elena Zee
Frederika Jorensen
Gail L. Hitt - Valley First Community Bank
Gina Ruggiero - Villa Vita Travel International
Gregory Cullison - ProVerity Consulting
Harold Schuler
Heather Burton
Hector Gill
Hon. Pamela J. Franks
Ioanna Morfessis - IO, Inc. Consulting
Irma Jurado
Jacqueline I. Sinatra
Jane Beyer
Jane Rosenbaum
Janet Horvath
Jean Vines - Crescent Inc.
Jennifer Thomas
Jerry Crittenden
Jill Hall – Russ Lyon Sotheby's International Realty
Jim Cox
Joan Mason
Joan Poladian
Jody Farley-berens - Singleton Moms
John Otto
Jonathan A. Jimenez
Joyce Winston - Success Strategies Group
Judith Wolff - Judith Wolff Designs - Interior Designs
Judy Fenn - Just Call Judy Cleaning Services
Judy Fox - Judy Fox Interiors, Inc.
Judy Jacobsen
Julie Katherine Hampton
Julie Pek
Karen J. Guthrie
Karilynn McWhorter
Karolyn McCain
Kate Kailer - Foster's Wine Estates Americas
Katie Gotz
Katie Reck
Katrina Becker
Keeba Buckley
Kelli A. McNatt
Kelly Zitlow - Cherry Creek Mortgage Company
Kris Jacober
Krystyna and Guy Bethell
Laurie Penn-Moyer
Linda Alexander
Linda M. Herold - LINDA LAND - lindalandaz.com
Linda M. Herold - Women of Scottsdale / Herold Enterprises
Linda Miller
Liz Robinson
Lois Pensiero
Lori Berke, Esq
Lori Collins Walk - Consultant
Lori Gooch
Luisa Cox
M. Joyce Geyser, Esq
Maria Tupas
Marlena & Stan Kahn
Martha Silva – Language Synergy
Mary E. Fowler
Mary L. Ferro - Tri-Star Associates Advertising
Mary Montalvo
Mary Steenhoek
Mary Warren
McKesson Foundation
Melanie Lee - Sojourns Writers Workshop
Melanie Sturgeon
Michela Bagnariol
Mike Simonyi and Lori Catron
Natalie Sayer – The Blair David Company
Olga Stickland
Olga Tsoudis
Paige A. Martin, Esq.
Pam Gaber
Pamela (Cullison) Gill and Hector Gill
Paolla Romine
Pat Dieken
Patricia Davis - Intel Corporation
Patricia Myers - Myers Productions (author, jazz writer)
Patricia Stanton - Nationwide Insurance
Patty Bentley Finch - Realty Executives
Paul M. Hayes
Phoenix International School of Law
Phyllis Borchardt - Realtor
Ralph & Barbara Rockow
Ralph (& Roxanne) Martin III, CFP, FA - Squaw Peak Tax & Financial Services, LLC
Rebecca The - Mesa Mountains Bookkeeping, LLC
Renee Patrick - Renrick Entertainment
Rhonda Forsyth, CEO - John C. Lincoln Heathcare
Rich & Marcia Chiate
Richard Szawara
Robert & Sherron Kell
Robert Shely
Sabreanna Murray
Sandra Ryan
Sandy Groman
Scott Sheldon
Secore & Niedzialek, PC
Sharlee Cretor - SC Financial Services - Scottsdale
Sharon Levinson - Careers through Culinary Arts Program
Sharon Willcutts
Stephen Davidson, DO
Su DeBerry
Suguna Kalangi
Susan Bulfinch, Esq - Mediator and Trainer
Susan Dale
Susan Ginsberg - Stop and Breathe
Susan King
Susanne Rothwell Architecture
Tammy Kaatz
Tasha Sharp - Sharp Incentives
Teena Milldebrandt - Pinnacle Financial Advisors, an office of MetLife
Teresa Sinatra and Jerry Crittenden
Terri L. Castro
Tim & Paula Cullison
Tim Miller
Valerie Simpson - Organize-U Consulting, Inc.
Vickie Wessel - President, Spirit Electronics, Inc.
Vito Del Deo, MD
Wanda and Delco Wilhoite - United People Who Care - Winslow
Wendy Wolfenden - Jazz Devotee / Aficionado
William C. Hammers - Altissimo Recording Studio
William Johnson
In Memory of
Bobbie Madany
Florence Markowitz
Fran Smith
Katherine Lundin
Kay DiBartolomeo Blackwell
Lucille Mahler
Paola Cino Giangreco
Teresa Sinatra
Special Note:
Our recent challenge donation of $3,000 from Raplh and Roxanne Marting generated $6,555 for which we are truly grateful.
Some of the donations came with dedications:
In Memory of Angelo and Constance Giangreco
In Memory of Claire Sargent
In Memory of Dr Marty Bell, M.D.
In Memory of Teresa Sinatra by Jerry Crittenden
In Honor of Ralph & Roxanne Martin
In Honor of Paula & Tim Cullison and the Arizona Women's Partnership
In Honor of Our Lady of Victory Academy
In Honor of Helaine Dryden
In Kind Support
Allegra Printing
Arizona Ballet
Arizona Biltmore Resort & Spa
Arizona Culinary Institute
Arizona Opera
ASU-West
Avanti Salon
AZ Women Lawyers Association
Ballet Arizona
bebroad.com
Cabot Cheese
Chandler Library
Classico Wine Distributors
COOKIES from HOME
Cornelis Hollander Jewelry
Danielle Batol
Darren Ingram - Videographer
Dereck Bermudez - Graphics Designer
Diamond Visions
Diana Dixon Jewelry Designs
Diana Mendoza - Quilter
eclipseAZ.com
El Encanto Restaurant
Exhibit Experts AZ
Fantastica Italia
Glaceau Smart Water
InOne Advertising
J. Lohr Wines
Jazz in AZ
Jeff Topping - Photographer
JoAnn Schwesinger
Jonelle Vold
Justin White
JW Marriott - Desert Ridge Resort & Spa
Kelly Kennedy Photography
Lauren Berkley
Leisha Bell Johnson - Graphic Designer
Levi Elizaga
Lithotech
Lori Landis Art Gallery
Mariana Rogers Photography
Maricopa County Library
Marilyn Szabo Photography
Maryellen Authier
Matthew Jorgenson
Michael Cooper Photography
ONEHOPE Wine
Pam Reinke - Artist
Phil & GinGer Green
Phoenix Corkscrews
Phoenix Film Festival
Phoenix Symphony
Phoenix Ultimate Woman
Phoenix Women's Commission
Pro Travel International
Rio Verde Country Club
Ritz Carlton Hotel - Phoenix
Riya Aarini - editor
Rob McMillan
Sabre Murray - Let It Boom - Social Media
Scottsdale Resort & Athletic Club
Scottsdale Resort & Conference Ctr
Scottsdale Sheraton
Sharon Sullivan Jewelry Designs
Sherri May & Company
Sindi Stack - Photographer
Sleep America
Southwest Airlines
Starbucks @Kierland
Susan Laird
The Scottsdale Plaza Resort
Tonto Verde Golf Club
Tonya Weary McNeil
Tracy Rasinski Photography
Turnhere.com
U Printing
United Networking Group
Valley Youth Theater
Villa Vita International
VINO 100
Vista Verde Golf Club
Westin Kierland Resort & Spa
Wine - Alliance Beverage
Wine - Republic Beverage