The Arizona Women's Partnership, Inc. is an all volunteer philanthropic non-profit organization dedicated to promoting the status of Arizona women and empowering women's grass roots organizations through mini grants and publicity. The organization is non-political and non-sectarian, and is sensitive to the needs of underserved and disadvantaged women and their families. Proceeds are generated from FUNdraisers and through corporate sponsorships and private donations.
Sacred Circle - Art by Pam Reinke
In Celebration of Women was on display at Arizona Capitol Museum
9/16/2023 - 12/16/2023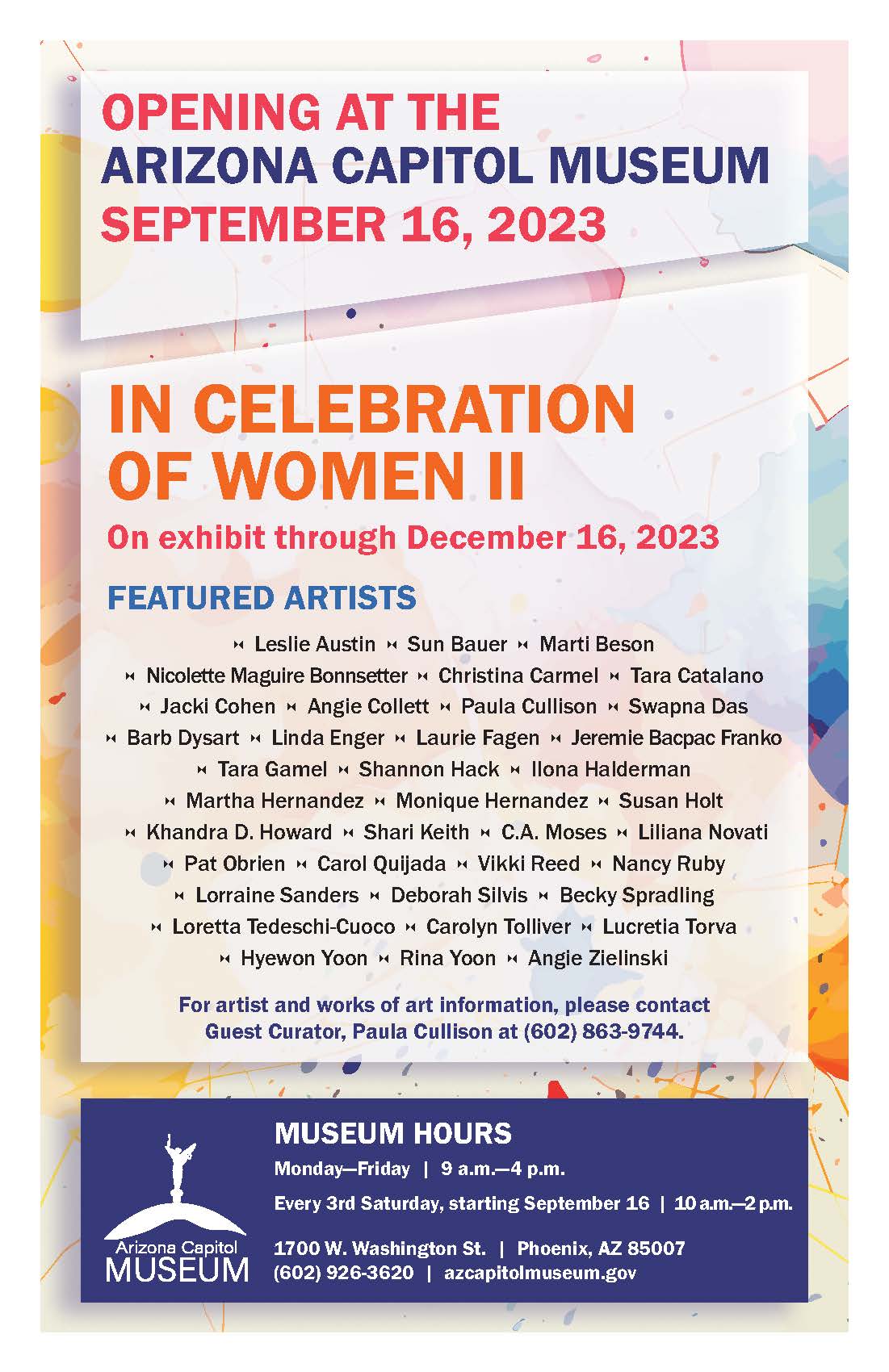 In Celebration of Women II -
Making HERstory,
is a juried exhibit feauring 38 female (AZ) artists organized
to celebrate
Women's HERstory Month
and
International Women's Day.
Poster was created by AZWP volunteer Mackenzie Welch,
a professional graphic designer.
Phoenix Poet Laureate - ASU Professor
Rosemarie Dombrowski, PhD
created a
poem
,
How the Women Rally,
to commemorate this herstoric event;
Arizona Governor Katie Hobbs
and
Phoenix Mayor Kate Gallego
issued proclamations.
Arizona Women's Partnership was the featured nonprofit.
AZWP PowerPoint Presentation

Arizona Women's Partnership Volunteers